2020 Fresh White Garlic
Company profile
We have been focused on the dehydrated vegetables and spice for many years. All of our products mainly covers the Dehydrated garlic and onions. We can also make chili ,paprika, ginger, jalapeno and other dehydrated organic vegetable products. For USA market, with company in New Jersy, we have taken over 60-70% market shares for garlic products only .
Our company has introduced advanced standardized production lines in the international dehydration industry, independently designed a series of automatic and integrated processing from raw materials to finished products. In addition, We have got HACCP, BRC&IFS, NOP , EC organic certification, KOF-K, and HALAL.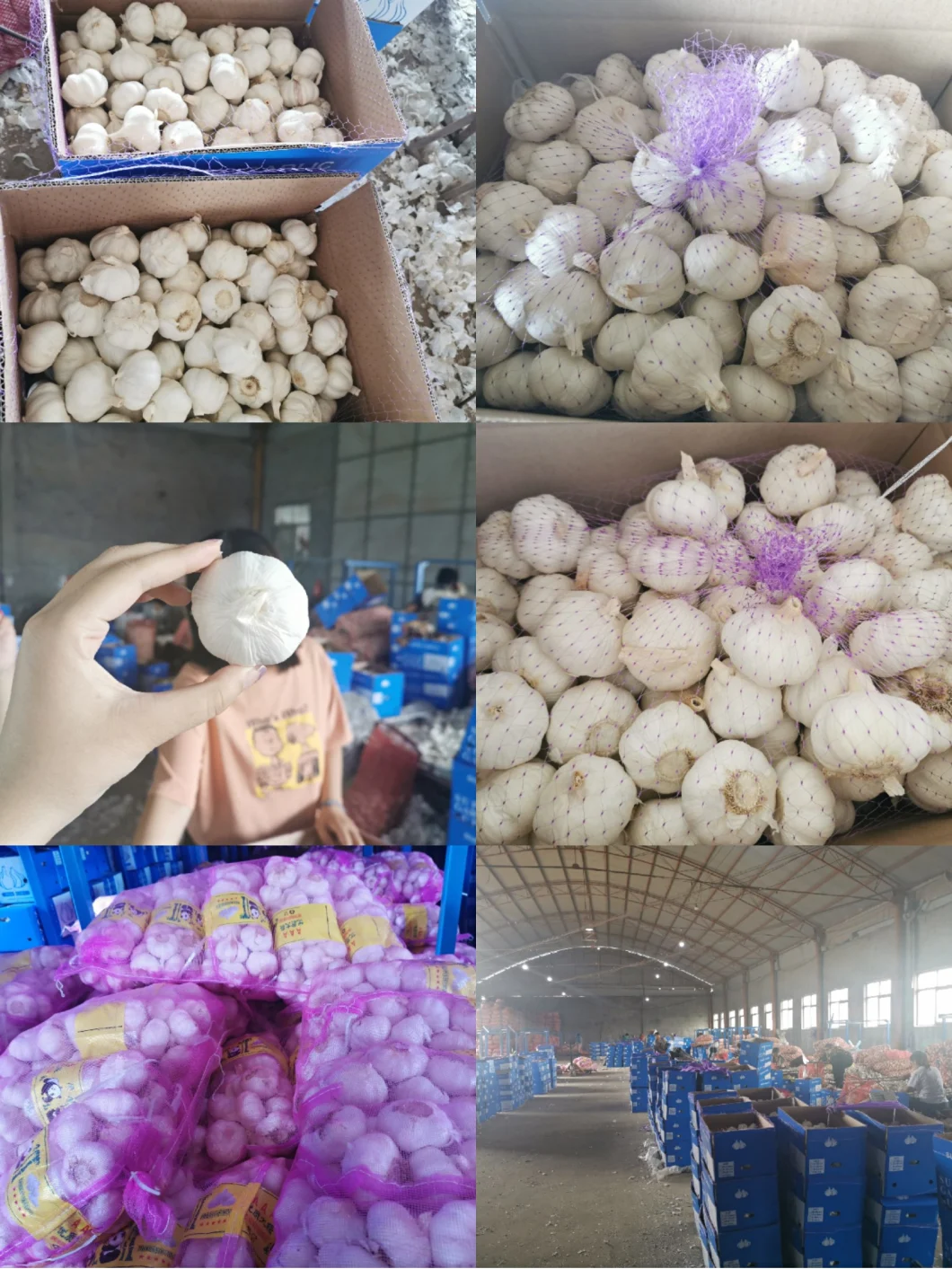 Product Specification:
Products

New crop fresh natural nomal white garlic

Varieties



Nomal white garlic,Pure white garlic,China white garlic



Size

4.5cm, 5cm, 5.5cm, 6cm, 6.5cm and Up

Edibleness

Reducing bacteria, keeping the heart in good condition and immunity

Supplying Period

All the year round

(1) Fresh garlic: from June to September

(2) Cold stocking garlic: from September to next May

Exporting Standard

No root,no black mould,no splits, no internal germination growth, no insects or

fungous stuff


Plump, thick bright skin, whole and strong texture



Transporting Temperature

-3 ºC - 0 ºC

Supply Ability

2000tons per month

Shelf Life

Can be stored for up to 9 months under proper conditions