1) Product Name:Goldenseal Root Extract Berberine
2) Specification:80%
3) Testing Method:HPLC
4) Appearance:Yellow Fine powder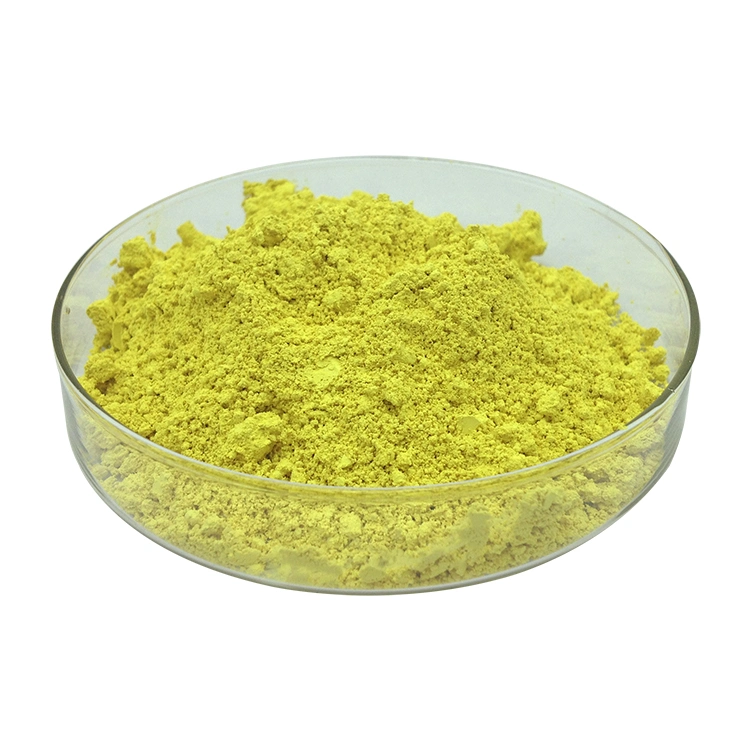 Introduction:
Berberine Hydrochloride is an alkaloid derived from goldthread, bark of cork tree and other plants. It can be also synthesized in artificial method. It is used as raw material to make preparations, which are usually administered the treatment of intestinal infections and bacillary dysentery. Recently usage of anti-arrhythmic was found .Berberine Hydrochloride has effect on intestinal infections, bacillary dysentery.

Function:
1). Removing heat and damp, relieving fire and eliminating toxins;
2). With the function of antimicrobial and antibacterial;
3). With the function of relaxing vascular smooth muscle and exciting other smooth muscle, such as bladder muscle, bronchial muscle and gastrointestinal muscel.


Application :
1. As Food and beverage ingredients.
2. As Healthy Products ingredients.
3. As Nutrition Supplements ingredients.
4. As Pharmaceutical Industry & General Drugs ingredients.
5. As a health food and cosmetic ingredients.


Certificate of Analysis
Item

Specification

Result

Appearance

Yellow powder

Complies

Related substance (HPLC)

Total impurity ≤0.5%

Max single impurity ≤0.1%

0.2%

0.06%

Odor

Characteristic

Complies

Assay

98%

98.2%

Heavy Metal

<10ppm

Complies

As

<0.1ppm

0.05ppm

Pb

<0.1ppm

0.05ppm

Cd

<0.1ppm

0.05ppm

Residual Solvents

<100ppm

Complies

Residual Pesticide

Negative

Complies

Total Plate Count

<1000cfu/g

Complies

Yeast & Mold

<100cfu/g

Complies

E.Coli

Negative

Complies

Salmonella

Negative

Complies