Automatic Taro Cassava Potato Washing Peeling Processing Machine line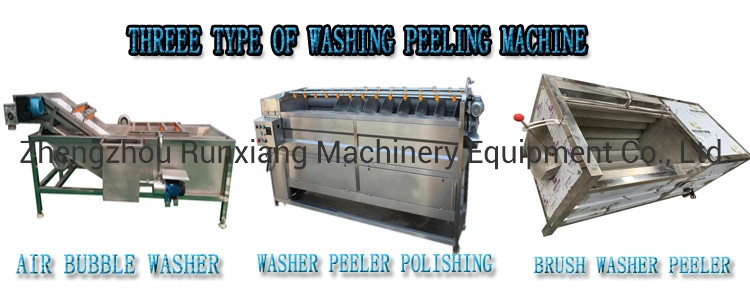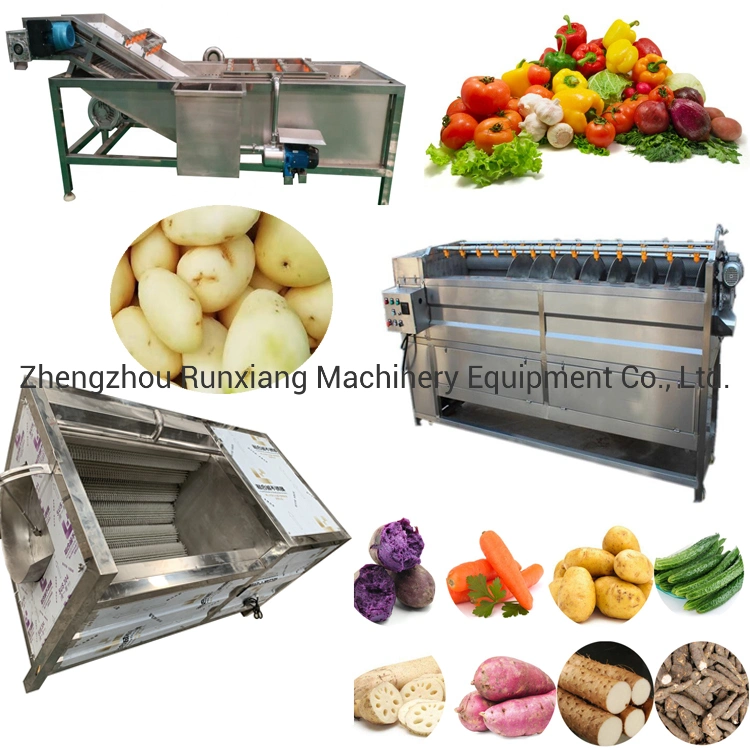 Description of fruit&Vegetable cleaning line: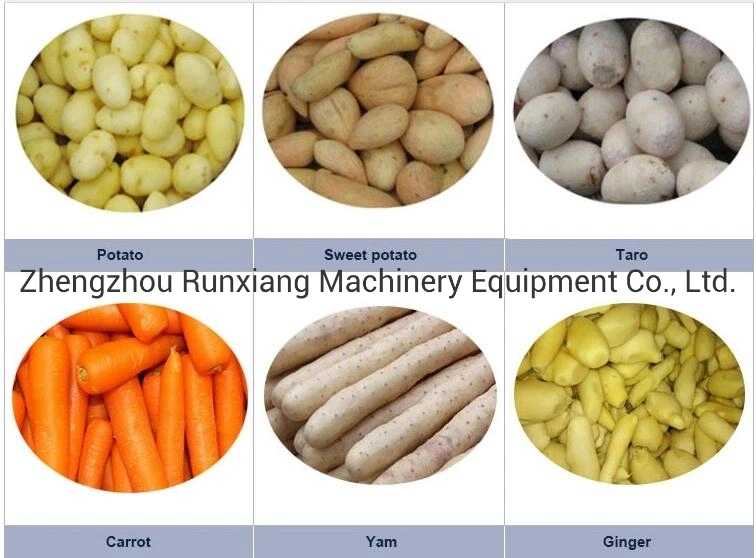 1.Large capacity with high ratio potatoes peeling machine with two functions of peeling and washing. The peeling machines mainly composed of motor, speed changer, 8 to 15 porcupine roller.It adopts brushing principle.It can brush the goods in a short time as well as low breaking rate.
2.It is suitable for root vegetable and fruits, such as potato, sweet potato, radish, carrot, cassava, apple, kiwi fruit ,stem, sweet potato, ginger, radish, taro, root-stock materials , Areca Seed, Betel nut etc The machine applies to vegetable processing plant, fruit processing factory, restaurant etc..
3.The machine can continuously peel and wash. It can save water than before and without pollution.The machine is features of perfect appearance ,easy operation, high efficiency and low breaking rate and high peeling ratio. It is made up of stainless steel with long service life and durable structure.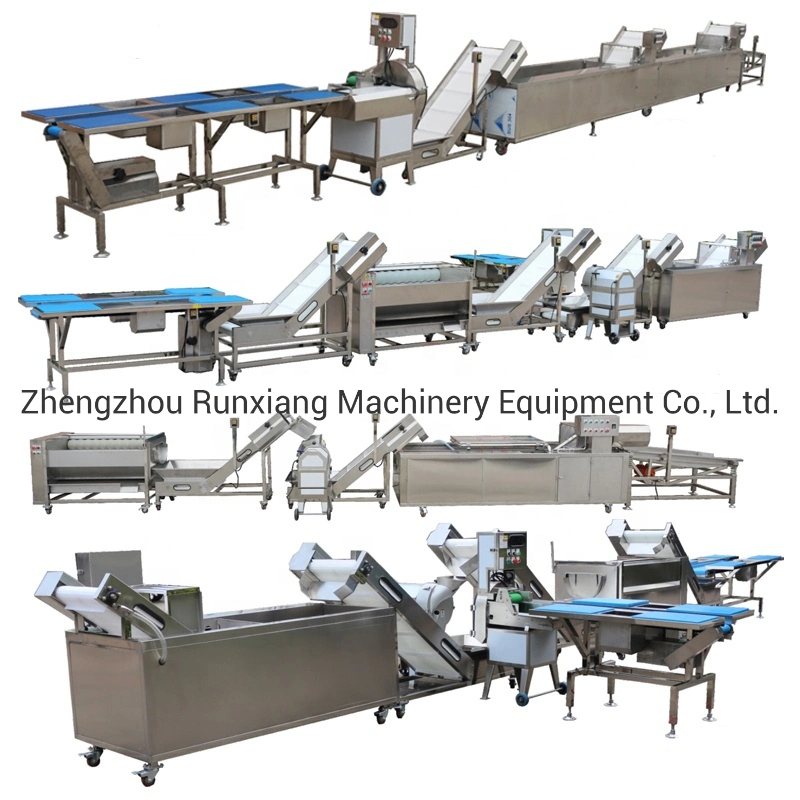 Application of fruit&Vegetable cleaning line
mainly used to clean vegetable, fruit, medicinal materials ,herbs, lettuce, perfume plants, fungi,leafy vegetable and fruits. Such as cabbage, spinach, cucumber, mushroom, apple, peach, strawberry, tomato and so on.
The structure of the machine can be adjusted to the characteristic of the fruit and vegetable you want to wash.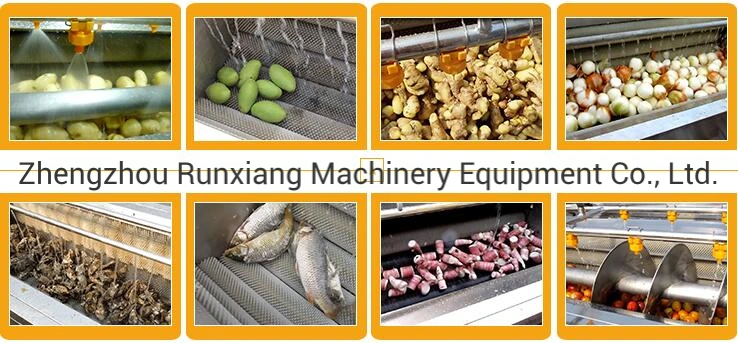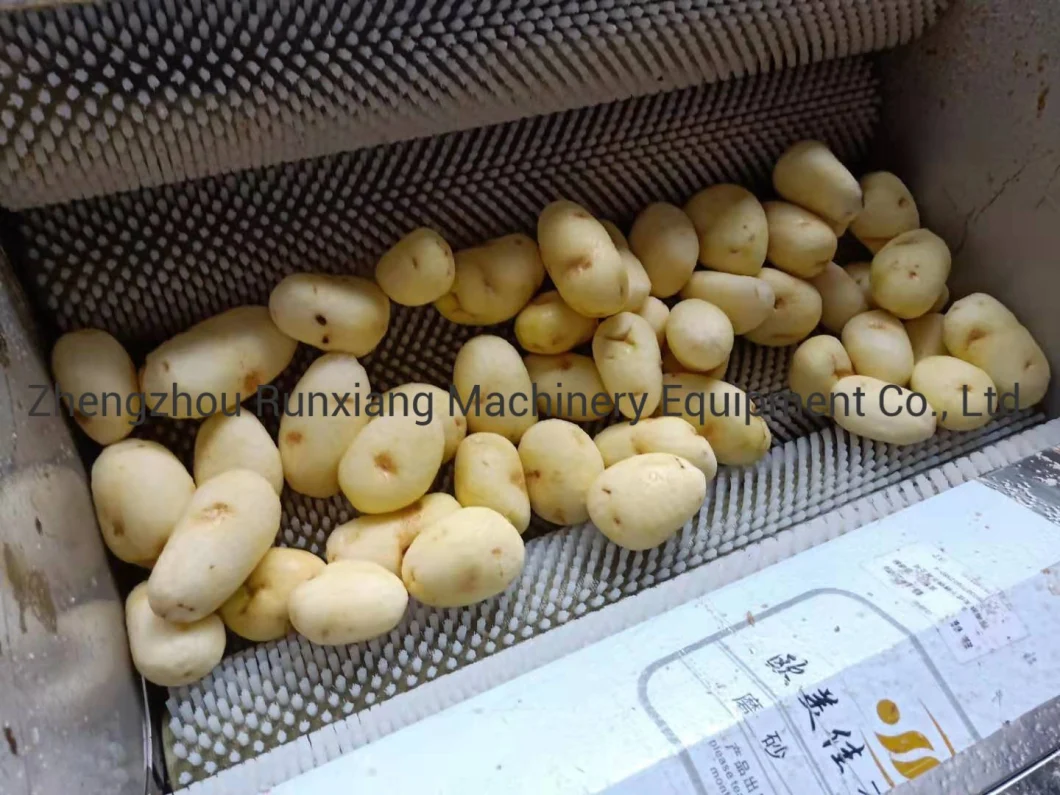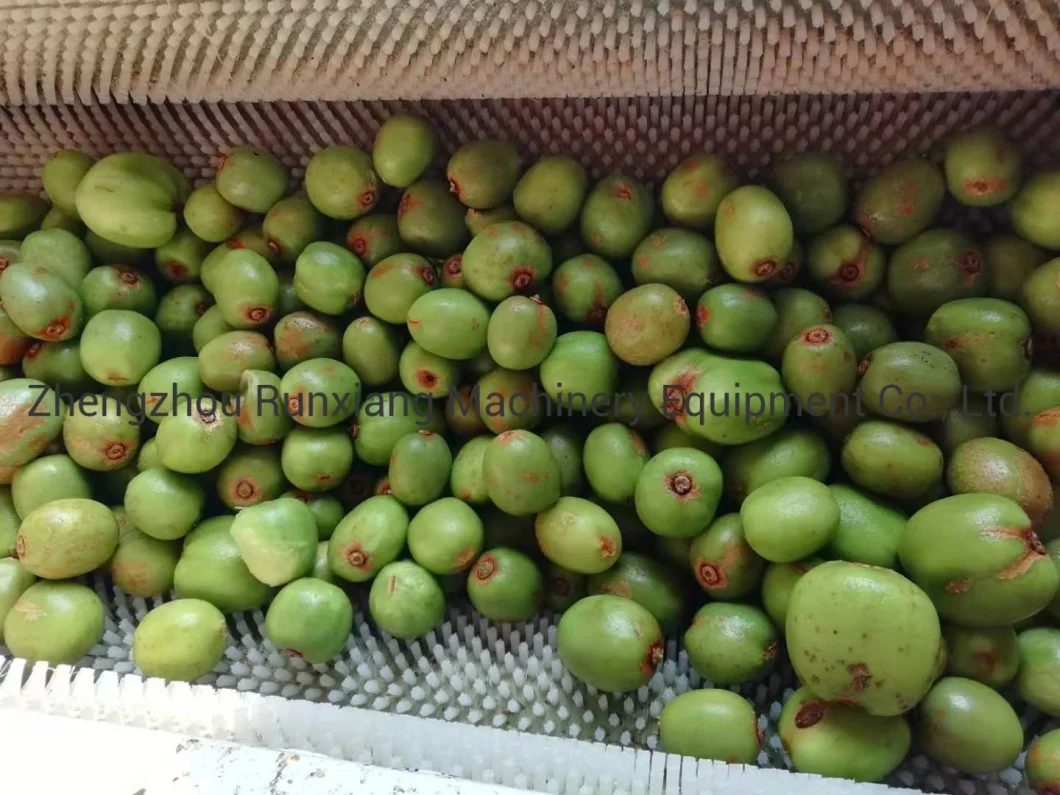 Features:
This is a professional fruit and root vegetable washing and peeling machine
We have different brushes for different products and different purpose:
| | |
| --- | --- |
| 1 | if for fresh potatoes, we always use 9 hard brush rollers |
| 2 | if for old potatoes, we always use 5 hard brush rollers & 4 emery rollers for thoroughly peel |
| 3 | if for thin peel potatoes or carrot, we have soft brushes to lower the waste rate |
| 4 | if just for washing, no peeling, we also use soft brushes to wash off the surface dirt, meanwhile achieve polishing purpose, like mango, orange, carrot washing and so on |
| 5 | if for cassava, fish scale or oyster, hard brushes or emery roller is better |
| 6 | if for ginger washing and peeling, we also have specialized brushes |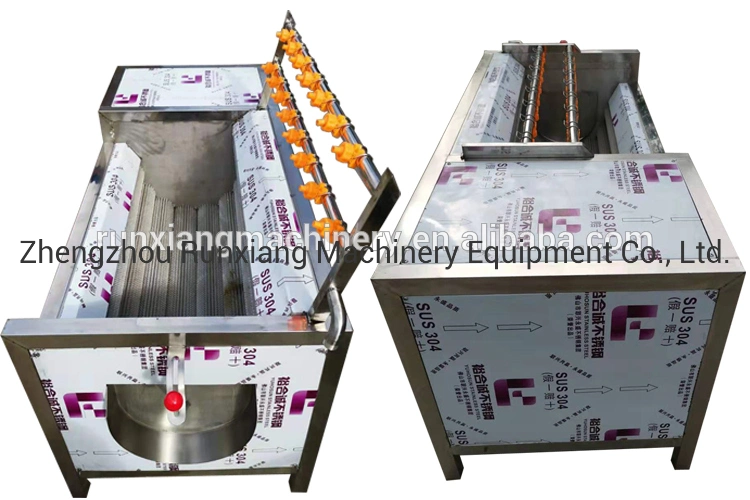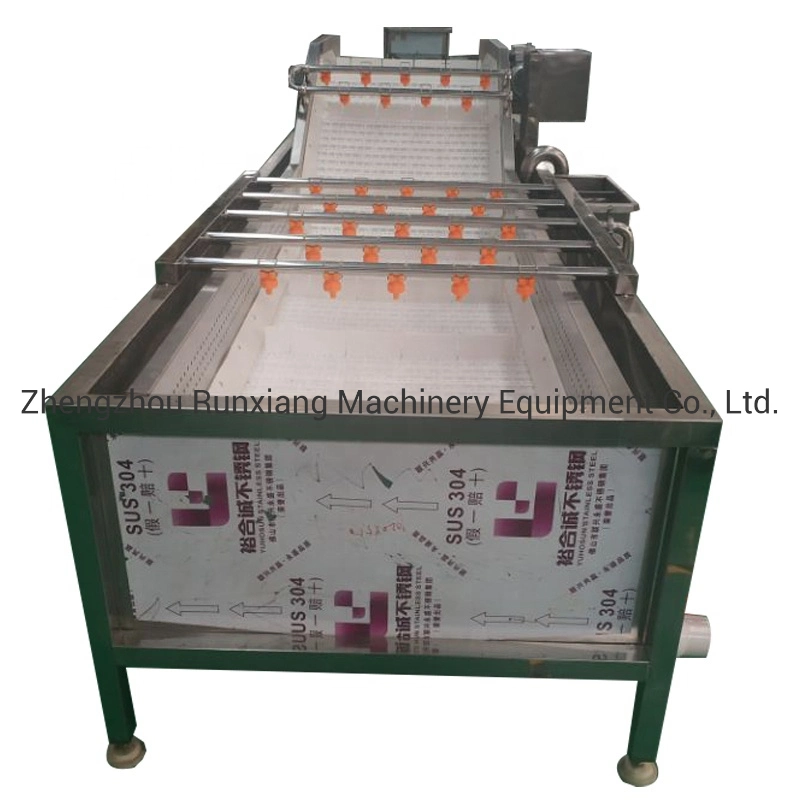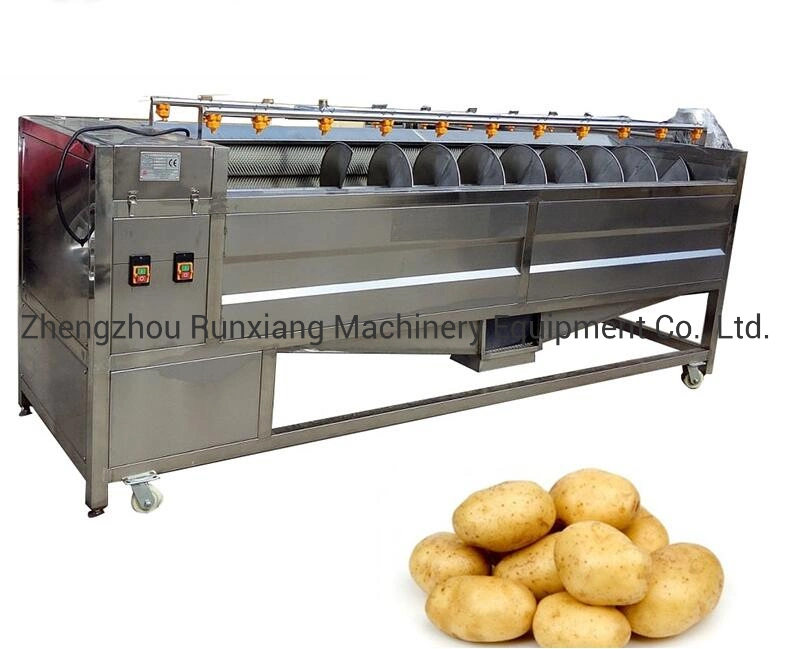 Advantages:
| | |
| --- | --- |
| 1 | Wide range application, suitable for kinds of fruit, root vegetable, shellfish, seafood, fish scaling and animal organs washing, etc |
| 2 | 2mm thickness food grade SUS304 stainless steel frame & top quality nylon brushes to ensure longer working life |
| 3 | It can do dry clean and wet clean, with flexible spray nozzle |
| 4 | Easy to operate, peeling time adjustable, high peeling rate & lower waste rate |
| 5 | With durable wheels, easy to move |
OEM Service
For this brush washing peeling machine, we have following optional configurations according to different products and different demands:
| | |
| --- | --- |
| 1 | We can add a VFD & control box so that you can adjust the speed of brush rollers for washing or peeling purpose for different products |
| 2 | We can add a timer and alarm to remind you when your setted peeling time is over |
| 3 | We can add a water collecting tray for wastewater discharging |
Product Paramenters
| | | | | |
| --- | --- | --- | --- | --- |
| Model | Capacity(kg\h) | Power(kw\v) | Weight(kg) | Size(mm) |
| GMGR-800 | 700 | 1.1\380 | 180 | 1580*850*800 |
| GMGR-1000 | 1000 | 1.5\380 | 220 | 1780*850*800 |
| GMGR-1200 | 1200 | 1.5\380 | 240 | 1980*850*800 |
| GMGR-1500 | 1500 | 2.2\380 | 260 | 2280*850*800 |
| GMGR-1800 | 1800 | 2.2\380 | 280 | 2580*850*800 |
| GMGR-2000 | 2000 | 3\380 | 320 | 2780*850*800 |