Coptis chinensis extract
Product name:
Coptis chinensis extract
Botanical Source:
Coptis chinensis Franch.
Plant part used:
Root
Specifications:
Berberine 5%,10% HPLC
CAS No.:
2086-83-1
Molecular formula:
C20H18NO4
Functions
1. It has a strong antibacterial effect on staphylococcus, streptococcus, pneumococcus, , and dysentery bacterium except Shigella sonnei;
2. It also has an antibacterial effect on Klebsiella pneumoniae, Corynebacterium diphtheriae, Bacillus subtilis, Bordetella pertussis,brucellosis, and tuberculosis;
3. The berberine can stimulate the heart, increase its contractility, and increase coronary blood flow when used in small dose and suppress the heart and weaken its contraction when used in large dose;
4. The berberine can reduce the heart rate of toad and stimulate the isolated atria of rabbit, guinea pig, and rat. It can also resist arrhythmia, have good cholagogic action, inhibit gastric secretion, arrest diarrhea, prevent acute inflammation, fight cancer, reduce tissue metabolism, and so on. And small dose of berberine can strengthen the excitability process in mouse's cerebral cortex while large dose instead can strengthen the inhibition process;
5. Berberine and tetrahydroberberine can reduce myocardial oxygen consumption;
CERTIFICATE OF ANALYSIS
Analysis Items
Specifications
Results
Methods used
Identification
Positive
Conforms
TLC
Appearance
Fine Yellow Powder
Conforms
Visual test
Odor & Taste
Odorless, taste very bitter
Conforms
Organoleptic test
Bulk Density
45-55g/100ml
Conforms
ASTM D1895B
Particle Size
100% through 80 Mesh
Conforms
AOAC 973.03
Solubility
Soluble in ethanol
Conforms
Visual
Assay
NLT Berberine 10%
10.26%
HPLC
Loss on Drying
NMT 5.0%
4.35%
USP
Ash Content
NMT 5.0%
1.54%
2g / 525C / 5hrs
Extract Solvents
Grain Alcohol & Water
Conforms
/
Heavy Metals
NMT 10ppm
Conforms
Atomic Absorption
Arsenic (As)
NMT 2ppm
Conforms
Atomic Absorption
Lead (Pb)
NMT 2ppm
Conforms
Atomic Absorption
Cadmium (Cd)
NMT 0.5ppm
Conforms
Atomic Absorption
Mercury(Hg)
NMT 0.5ppm
Conforms
Atomic Absorption
Solvent Residues
NMT 0.05%
Conforms
Atomic absorption
666
NMT 0.1ppm
Conforms
USP-GC
DDT
NMT 0.5ppm
Conforms
USP-GC
Acephate
NMT 0.2ppm
Conforms
USP-GC
Parathion-ethyl
NMT 0.2ppm
Conforms
USP-GC
PCNB
NMT 0.1ppm
Conforms
USP-GC
Sterilization Method
High temperature & pressure for a short time of 5~10 seconds
Microbiological Data
Total Plate Count<10,000cfu/g
<1,000cfu/g
GB 4789.2
Total Yeast & Mold<1,000cfu/g
< 100 cfu/g
GB 4789.15
E. Coli to be absent
Absent
GB 4789.3
Staphylococcus to be absent
Absent
GB 4789.10
Salmonella to be absent
Absent
GB 4789.4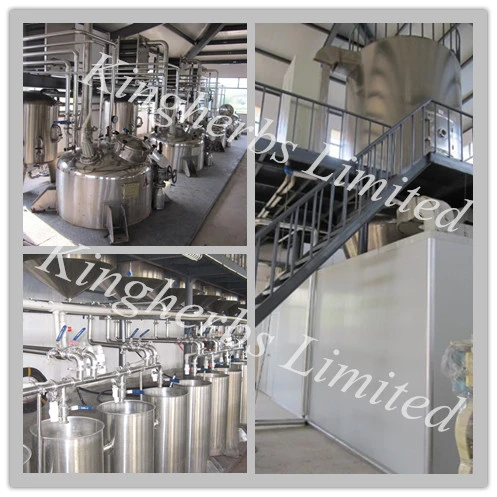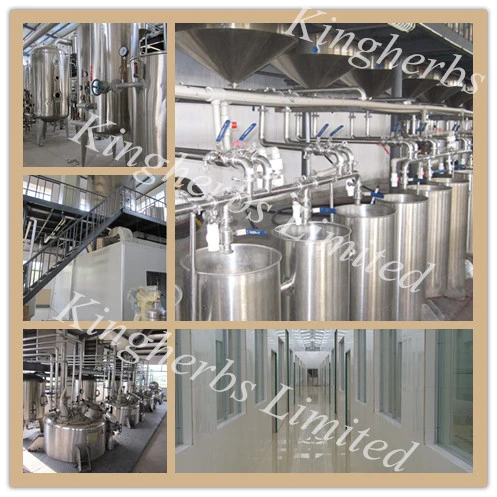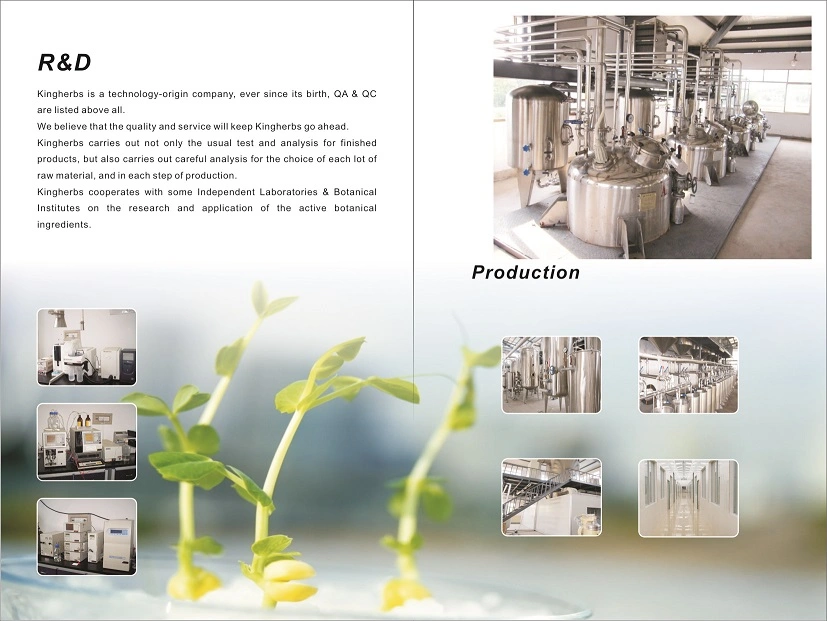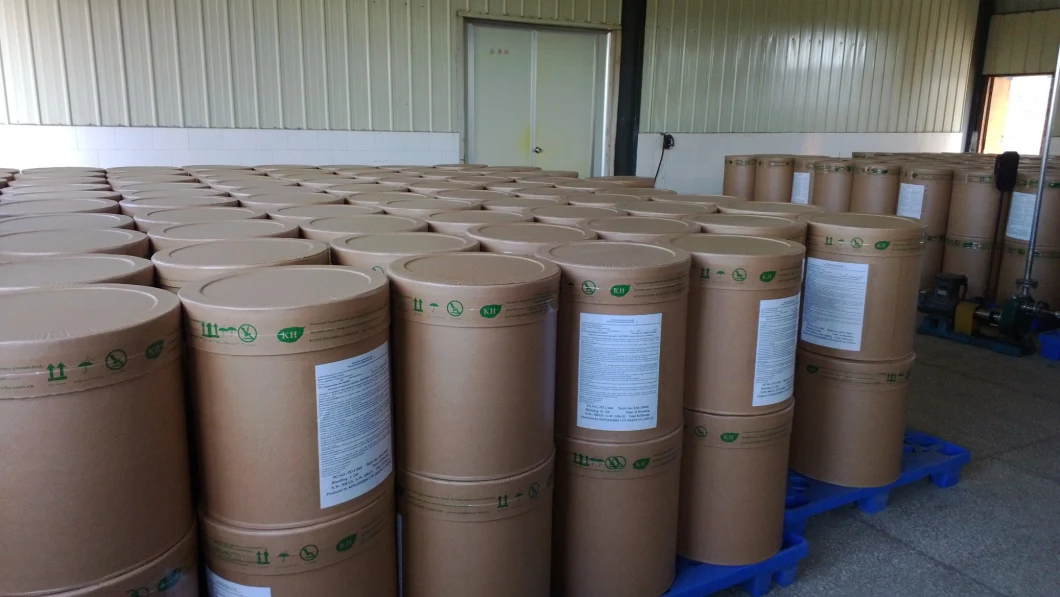 *Herbal Extract
* Herbal oil
*Natural color
*Herbal powder
*Vegetable & Fruit powder
*Softgel
*Vitamin & Mineral
*Pharmaceutical Application
*Food Supplement Application
Characteristic
- We can also customize orders as customer's requirements and specifications.
- KINGHERBS' is specialized in manufacturing and exporting different kinds of food industry related goods, such as Artemisinin, Myricetin, Olive Leaf Extract Oleuropein 10%~80%, Hydroxytyrosol 5%-50%;
Olive Fruit Extract Maslinic Acid 5%~50% ; Dihydromyricetin, Sea Buckthorn Oil, Zinger Zerumbet Extract
Fenugreek Seed Extract Furostanol Saponins 50%, Apple Root extract, Rosemary Extract Rosmarinic Acid 2%~98%, Carnosic Acid 5%~80% etc
- With the effective exporting system and prompt reaction, we ensure that we can transfer the shipping documents and deliver our cargoes on time.
FAQ
Q1. About Price:
The price is negotiable. It can be changed according to your quantity or package.
Q2. About Sample:
We can provide the typical size of samples, but the air freight is collect or you pay us the cost in advance.
Q3. About MOQ:
We have no provisions of MOQ, but usually 1KG.
Q4:About Delivery Time
Usually 5-10 days after payment
Contact Us
Office: 27Fl, Blding A, Cimen, Wanjiali Rd, Changsha 410014, Hunan, China
Tel: +86-138748 61871 , +86 731 89865683;
Fax: +86 731 89865681