The tumbler screen machine is a kind of evolving from an artificial screen. The movement of circular motion and toss (upward parabolic movement) are fully embodied. The best screening effect can be achieved by adjusting the longitudinal and tangential angles and change the amplitude of circular motion and toss and changing the time of material staying on the screen surface and moving route.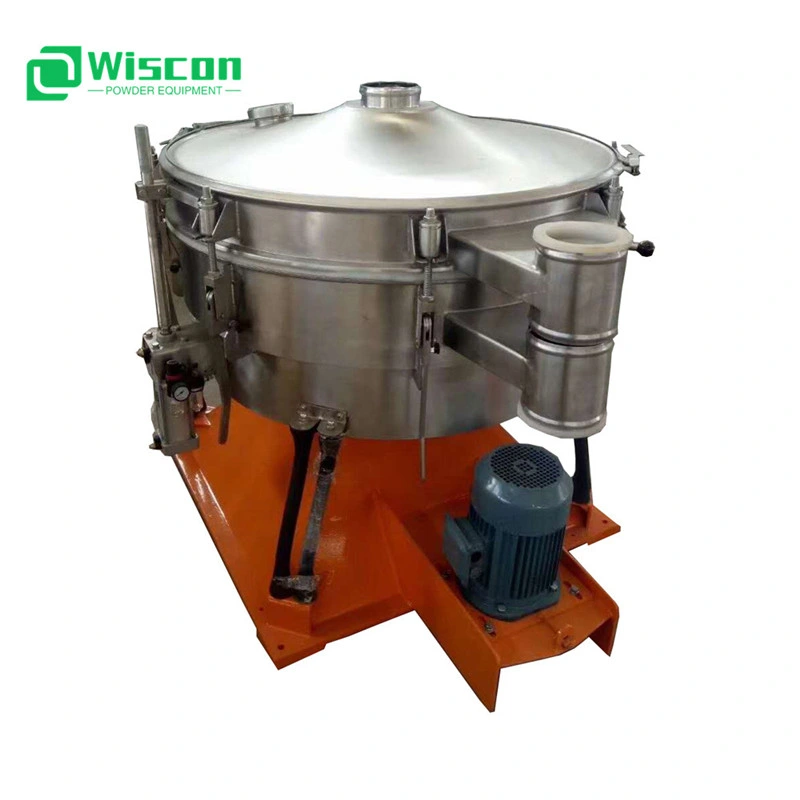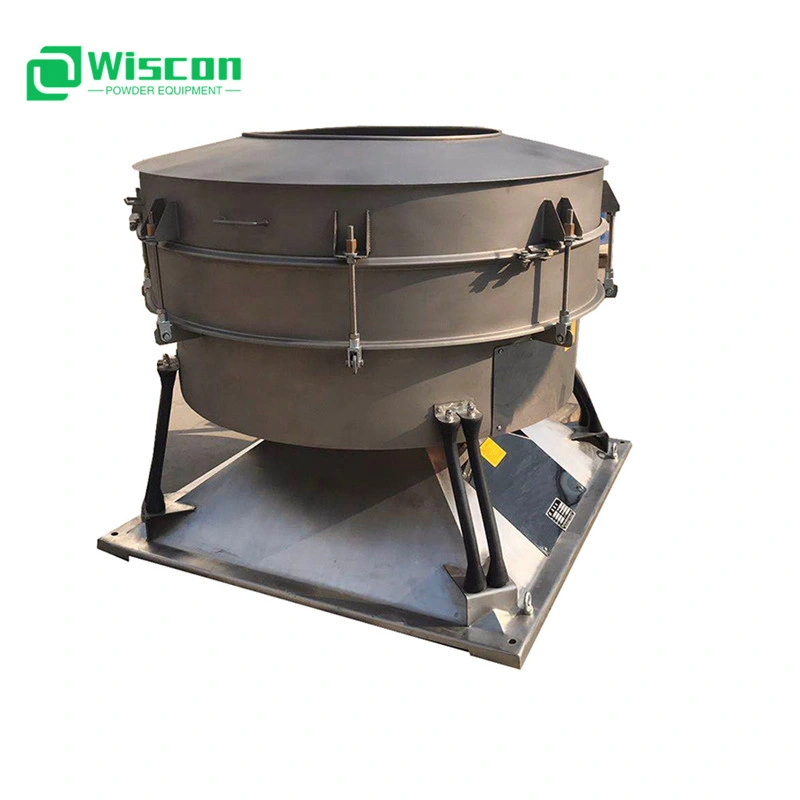 Technical Data
| | | | | |
| --- | --- | --- | --- | --- |
| Model | Layer | Sieve Dia(mm) | Sieve Area(m2) | Power(kW) |
| YBS-1000 | 1-5 | 1000 | 0.66 | 1.5 |
| YBS-1200 | 1-5 | 1200 | 0.98 | 2.2 |
| YBS-1600 | 1-5 | 1600 | 1.81 | 4 |
| YBS-2000 | 1-5 | 2000 | 2.80 | 4 |
| YBS-2400 | 1-5 | 2200 | 4.15 | 5.5 |
Note:
The data can be used for reference only
The actual dimensions are in accordance with the customer's requirement

Features & Benefits
1. easy operation - economic design. Control panel with the start switch, timer
2. Up to 5grades - 1 to 5 layers can be installed based on test needs
3. Friendly Use - Low noise, platform operation, maintenance-free.
4. Excellent separation efficiency, high capacity, extremely smooth operation, and short sieving times with high separation efficiency.

Product details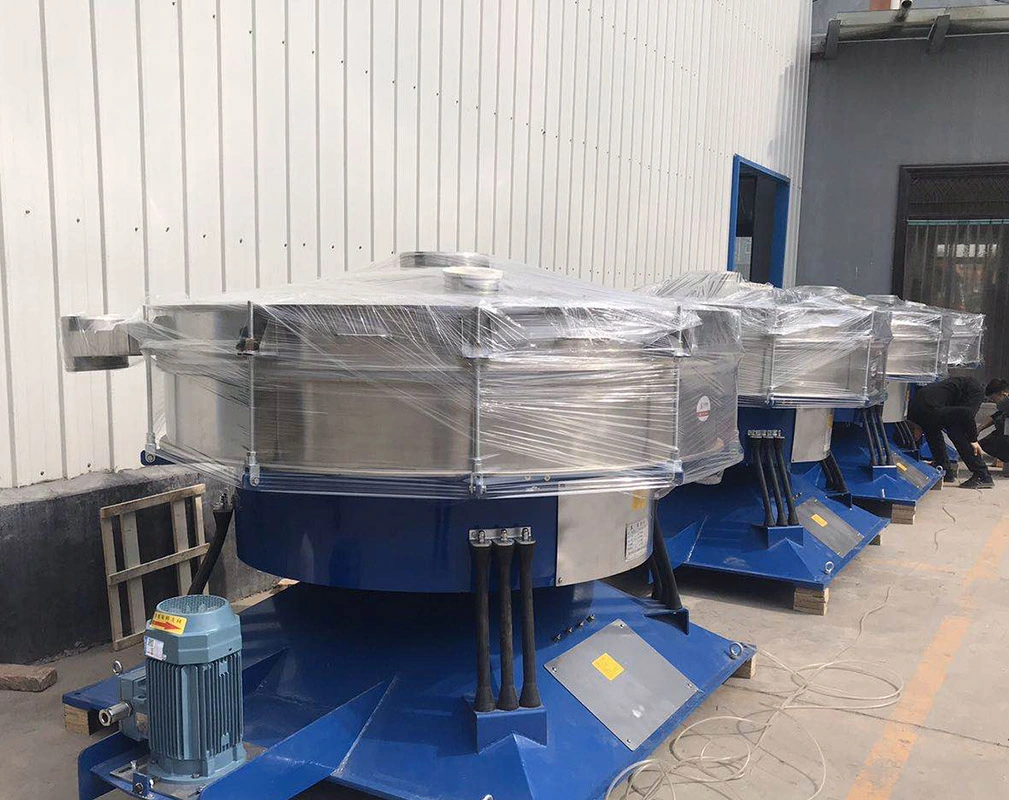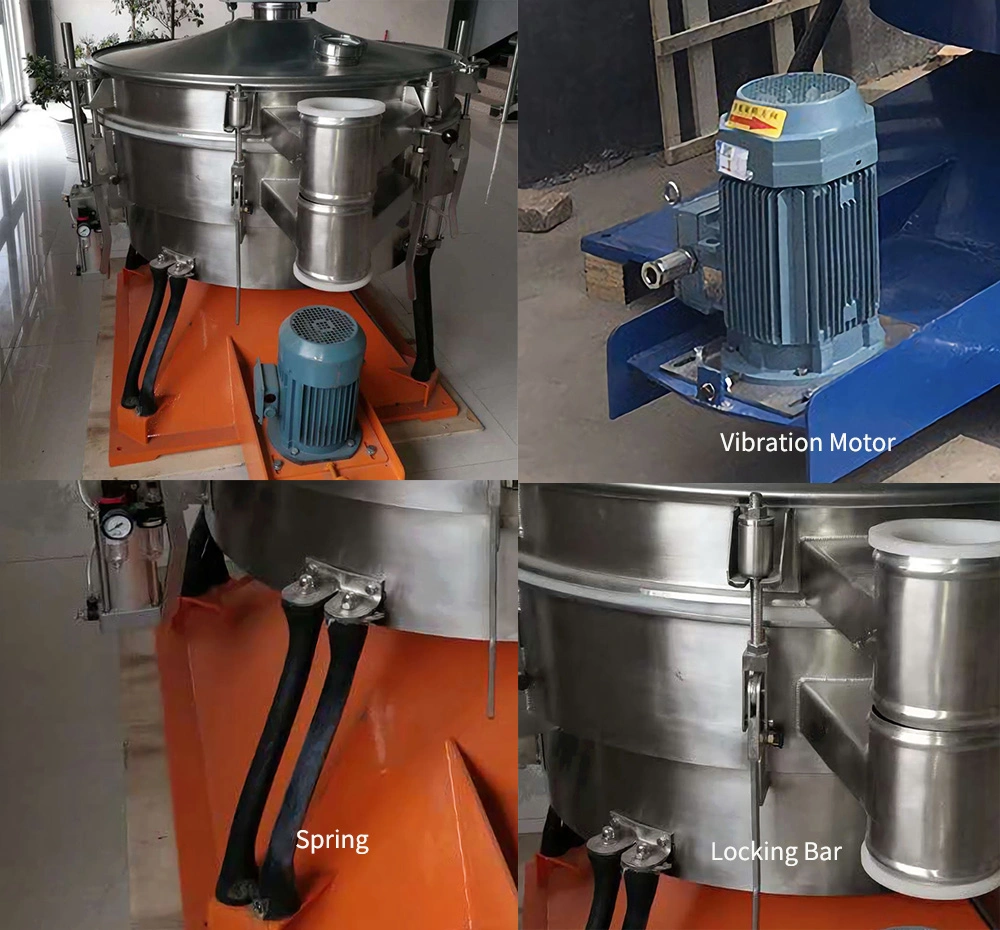 Product application
Food industry
Vibrating screen can be used for processing starch powder, sugar powder, sale, rice flour, milk powder, soybean mile, sauce, fruit juice, condiment, and so on.

Chemical industry
This vibrating sieve is widely used for handling resin powder, paint, industrial chemicals, detergent powder, cosmetic, Chinese medicine powder.

Metallurgy industry
In the metal processing industry, this inline vibrating screen can sift aluminum powder, lead powder, copper powder, alloy metal powder, electrode powder, manganese dioxide powder, electrolytic copper powder, abrasive powder, High-temperature resistant material, kaolin, limestone, dolomite, alumina, calcium carbonate, quartz sand and so on.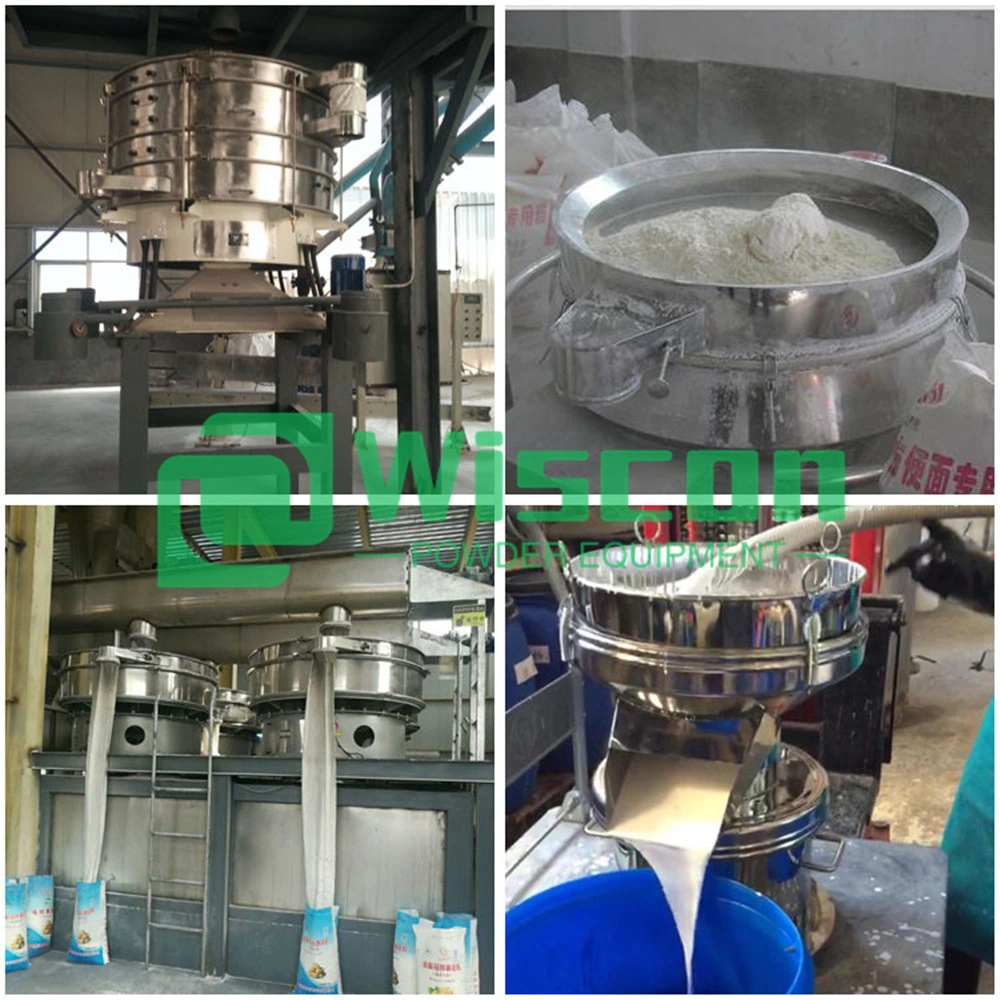 About Wiscon

We are a professional powder equipment supplier which applied in chemical, pharmaceutical, agrochemical, food, new material, etc. industries.
We can supply a perfect turnkey project with design, manufacture, installation, commissioning & after-sale service.
Our outstanding reputation for products high-quality, durable, customized solutions is widely recognized. We partner with our customers and help them to keep their operations safe and controlled.
Our core values―respect, integrity, Excellent quality, close proximity to our customers―guide our actions and behavior every day.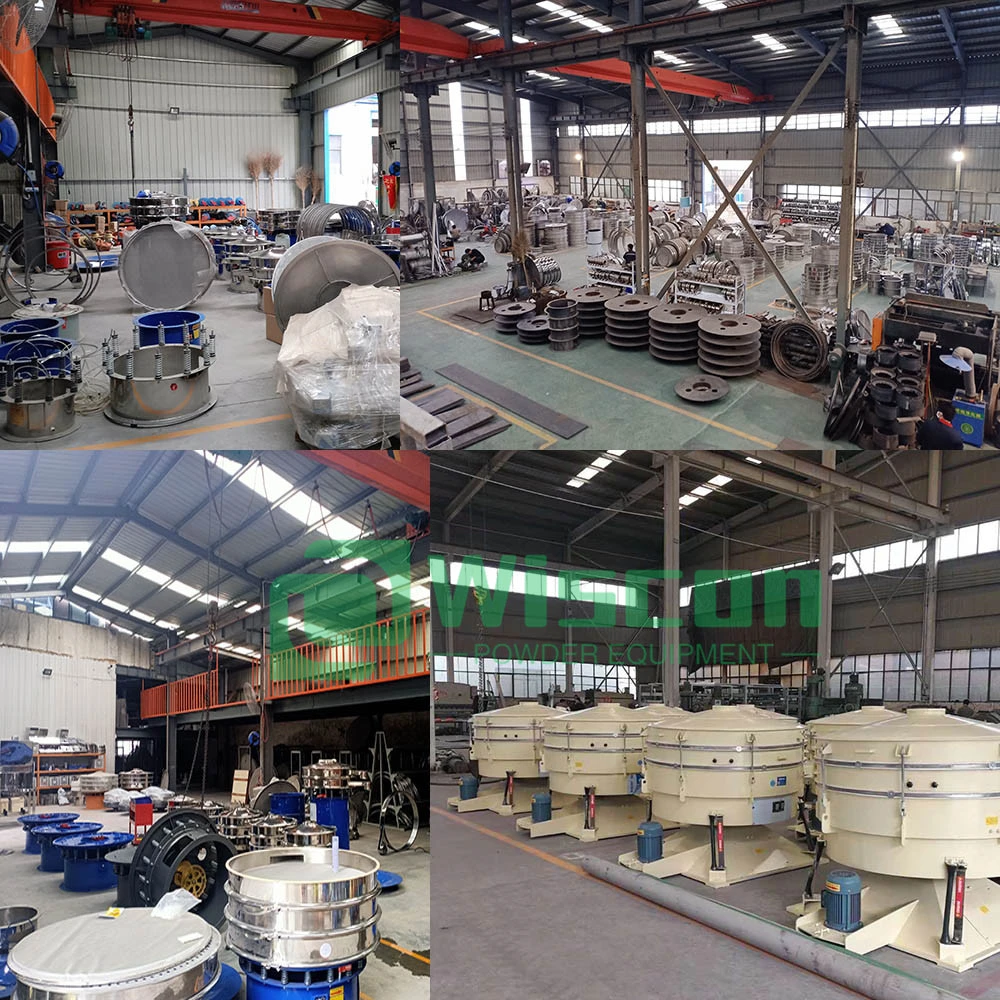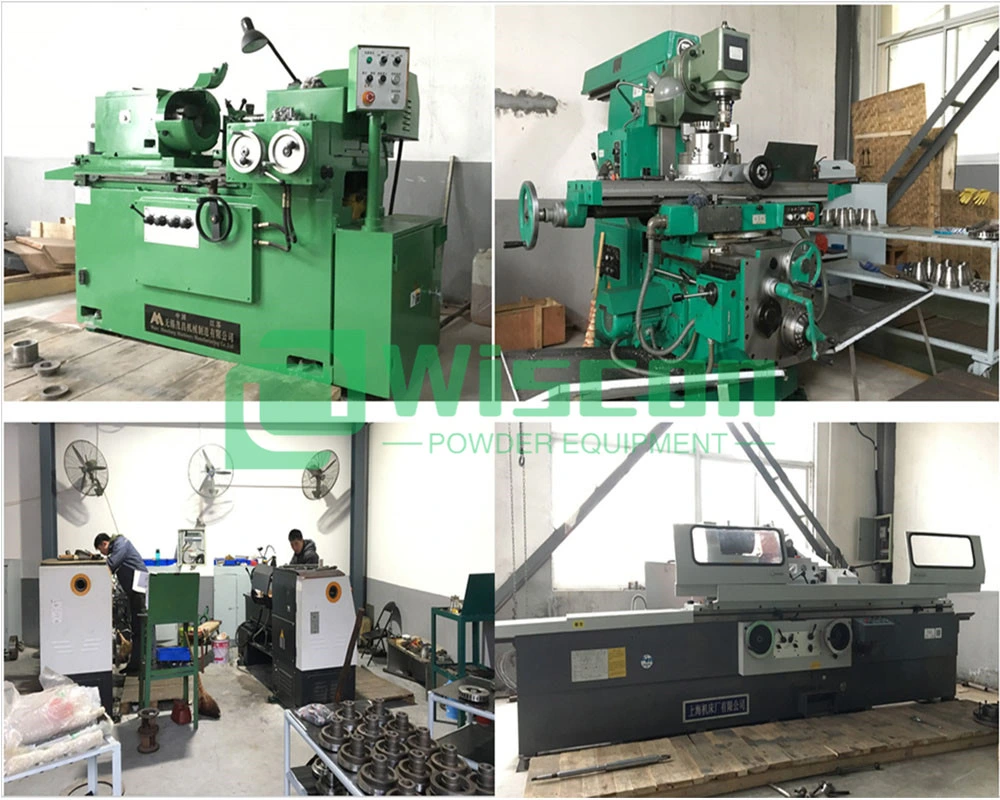 Frequently Asked Questions
Q: What's the quality of your products?
A: First of all, we select qualified parts supplier, then We have strictly quality control during production, You can rest assured with the quality absolutely.

Q: What to do if the machine has a problem?
A: We provide 24-hours customer hotline service and provides technical support free of charge within or after warranty; If beyond 12 months, customers only bear the freight and accessories cost.

Q: How long is the warranty for your equipment?
A: Our warranty period is 12 months.

Q: What is your payment term?
A: Our payment term is: T/T or LC. Also, other payment could be negotiable;

Q: Could you accept customized design?
A: All our products designed base on customer requirements and site conditions, we can supply customized designs for better machinery working.

Q: how to reach your company?
A: We located in Wuxi city, Jiangsu province, our factory is close to shanghai airport, about an hour, if you are to visit the factory. We can pick you up at the airport. Welcome to our company.

Q: How to choose a suitable screen machine?
A: The proper selection of the screener depends on the following requirements:
Name and feature of the raw material?

Working status: get rid of impurity, filtration, grading

Materials Handling capacity and screen grade

The raw material(powder/particle)size and Bulk density

Final materials capacity and screen grade

Working site voltage and frequency