Product Description
API Local anesthesia / Cough medicine Benzocaine CAS 94-09-7
Benzoxocaine is a kind of lipid soluble surface anesthetic. Compared with other local anesthetics, such as lidocaine and decaine, it has a smaller action intensity, so it will not make people feel uncomfortable due to the effect of anesthesia on the mucous membrane. It is a kind of drug with stronger fat solubility, because this is easy with mucous membrane or cutaneous fat layer bond, but pass through not easily and enter person body to produce toxicity.

Benzoxocaine can be used as the precursor material of oxocaine, oxocaine and procaine. At the same time, it is used as local anaesthetic again on medicine, have analgesic, antipruritic effect, basically be used at face of face of wound, ulcer, mucous membrane and haemorrhoid analgesic analgesic and urticant, its ointment still can be used as nasopharyngeal catheter, inside process the lubrication such as speculum analgesic. Temporarily relieves pain and discomfort with itchy skin, minor burns, sunburns, trauma, and insect bites. Ear preparations are used to relieve the pain and itching of acute congestive, concentrated otitis externa, swimmer's ear, and auricle. It is also effective against toothache, sore throat, oral ulcer, various hemorrhoids, anal fissure, vulva pruritus, as a male genital desensitizer to make ejaculation slow. Or as an anesthetic lubricant for catheters and endoscopic tubes.

Application
It is a local anesthetic for the pain relief of wounds, ulcer surfaces and hemorrhoids.
Packing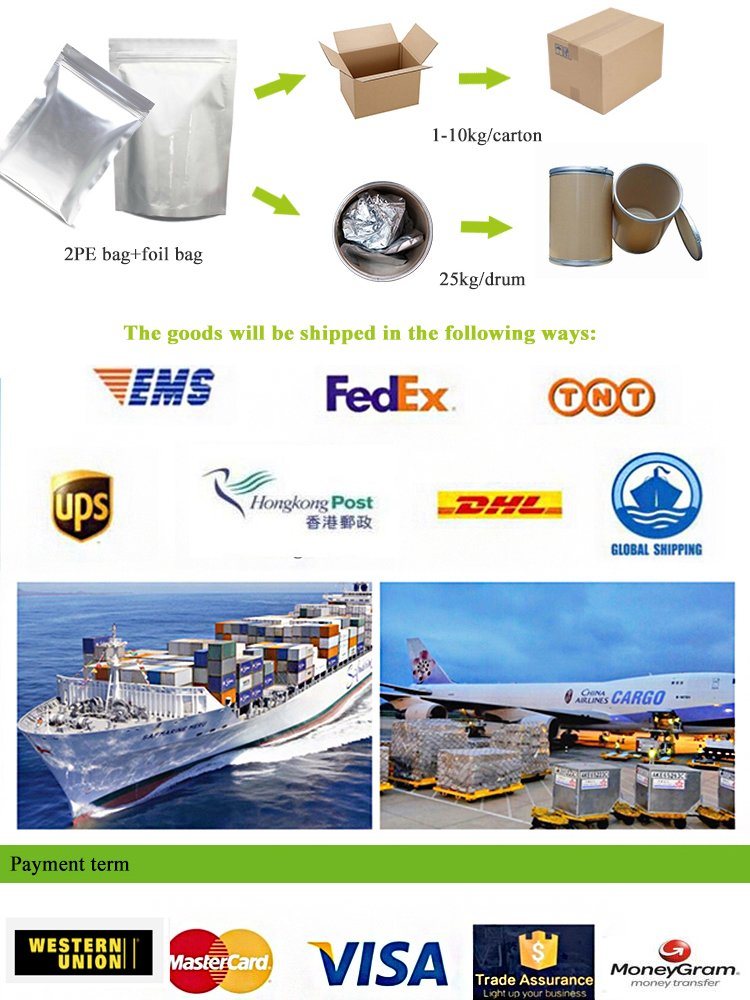 Contact us
Xi'an Tian guangyuan Biotech Co.,Ltd.
Tel: 86-29-86333380
Fax: 86-29-86333380
Web:tgybio.en.made-in-china.com
Company Inf
ormation

Our service
1) one-to-one accurate business communication, any inquiry will be answered within 12 hours.
2) tens of thousands of different grades of products, to provide you with convenient one-stop procurement services
3) with 10 years of experience in API export, we are committed to quality, supply and service.
4) OEM/ODM.
5) reasonable price and fast delivery.
6)good after-sales service.
FAQ:
1. Can I buy a sample for evaluation?
Yes. There are no uniform standards for different products. Please consult the salesman for details
2. How do I pay?
We accept wire transfer and western union.
3. How much is the freight?
Transport costs vary according to the mode of transport and the country. Shipping costs to western European countries are generally slightly higher than to the United States. Freight to Asia is slightly lower than to the United States.
4. Does the freight include local taxes, import duties and other import-related charges?
The freight does not include any tax. Local taxes, import duties, customs clearance, or any other import-related charges are levied by your government and the buyer is responsible for these import-related charges. Please check with your local customs for more information.
5. What transportation options do I have?
As we strive to provide value and flexibility to our customers, we offer different options to deliver your order.
1g-100kg, (EMS/UPS/FedEx)
Over 100kg, air or sea
6. How long is the lead time?
Small orders will be shipped in 3 days and large orders in 7-10 days.