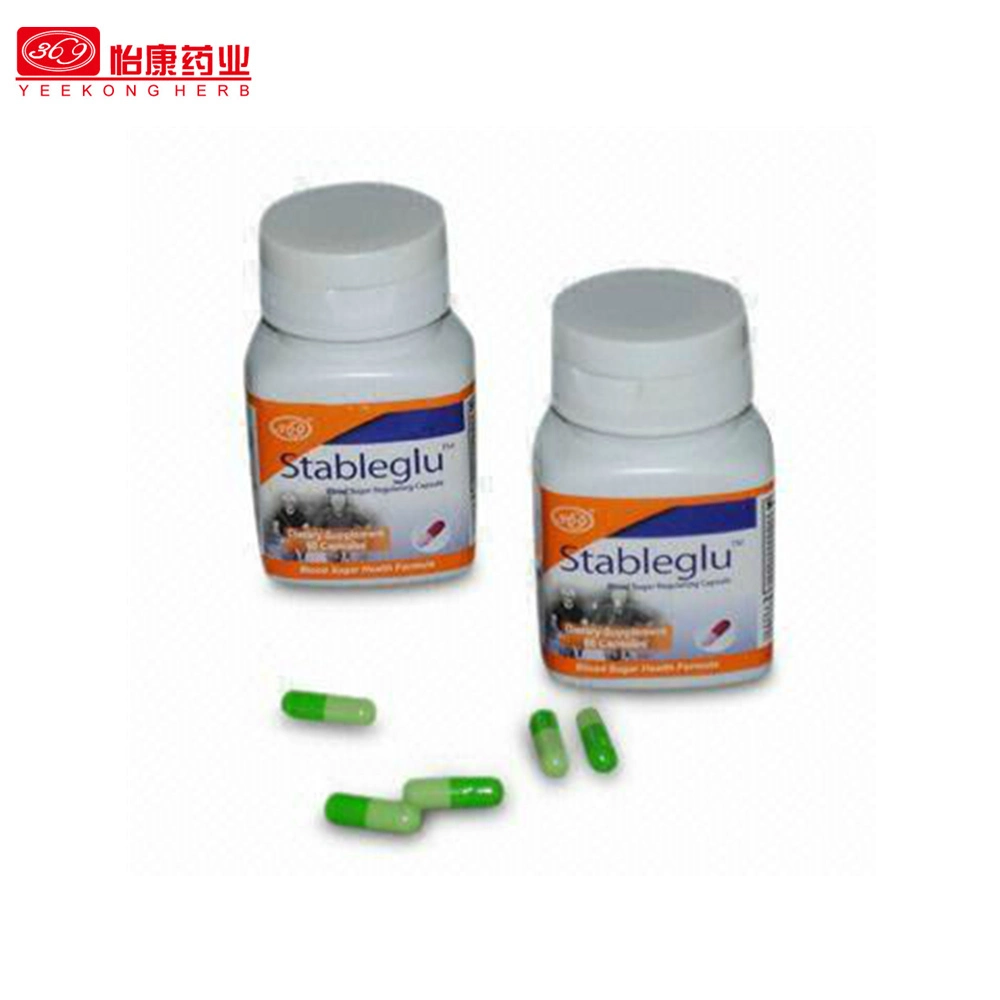 Product Name: Stableglu Capsule
Benefits:
Prevent the onset of Type II diabetics
Regulate Blood Sugar level
Promote and normalize the pancreas function for the efficient production of insulin
Facilitate the ease in converting glucose into energy
100% Natural
The 369 Yeekong Sugarnorm Capsule is effective in controlling and normalizing one's blood sugar level and it is produced from the Traditional Chinese Medicinal herbs combining the traditional knowledge base and recent scientific research results. As a pure natural herbal product, this capsule is an OTC product and is available without a prescription.
Specification:530mg x60 capsules /bottle
Ingredients: Herba Salviae, Radix Ginseng, Radix Polygoni, Cortex Lycii, Fructus Crataegi, Rhizoma Coptidis, Rhizoma Anemarrhenae, Radix Rehmanniae
Usage Directions:3 capsules twice daily. For best results use regularly.
Shelf Life: 3 Years
Warning: Do not consume during pregnancy, breastfeeding or taking diabetes medication. Consult your physician if in doubt
Service:
We would like to offer OEM service or private label for tablet, capsules, soft gel, teabag, medicinal granules, water pill, herb extract ect.
We have our own research & development team so that we could meet client special requirement.