ANON Chinese Production Multi-Purpose Cheap Chinese Tractor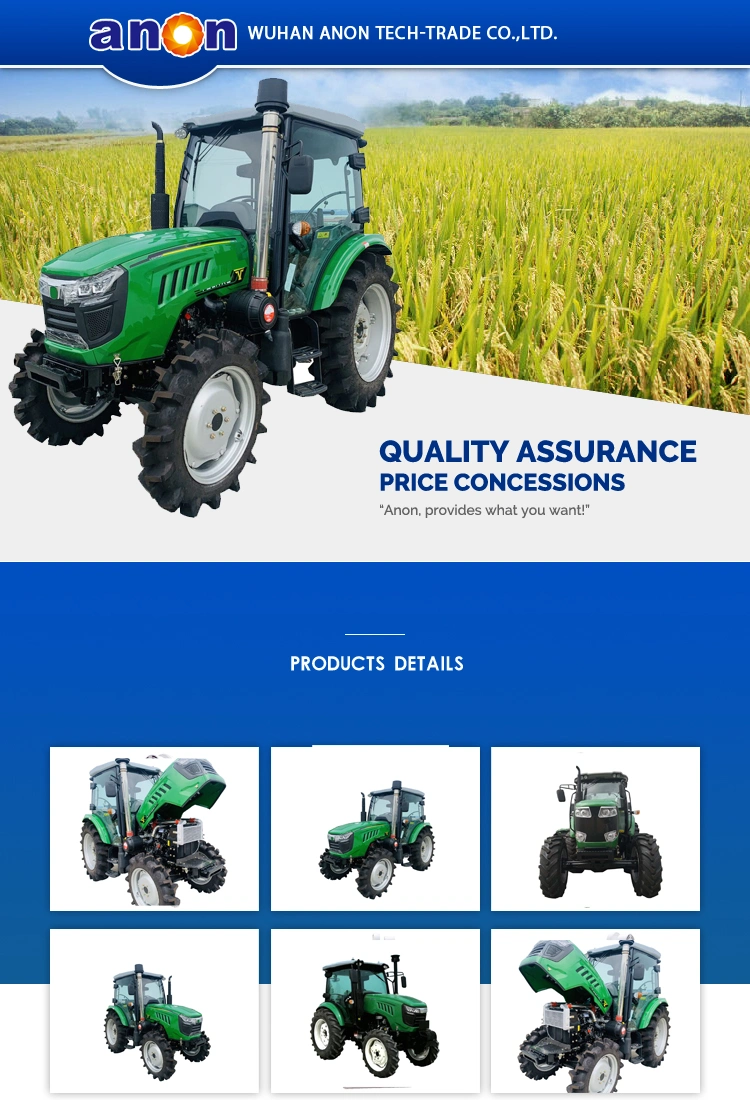 ANON Chinese Production Multi-Purpose Cheap Chinese Tractor

1. 80hp agricultural tractor
2. 4WD/2WD
3. Reliable quality
4. Favoable price
Our eco-friendly tractor has good adaptability by virtue of the adjustable single or double-acting multi-way valve, as well as the 3 or 4-group of hydraulic outputs.
There is an electro-hydraulic control suspension mounted at the rear of the product. So, trailer can be connected to the tractor rapidly and conveniently.
Specially, this range of product is designed with double rear wheel for vigorous drive. Moreover, the stepless adjustable wheel track makes it available for the farm crops indifferent row spacing.
Our tractor is engineered with one-key electro-hydraulic control differential lock.the hydraulic wet self-booming brake with multiple discs has optimal safety and reliability.
The hydraulic steering system can be manually controlled through the operation on the adjustable steering wheel.

Specification of ANON Chinese Production Multi-Purpose Cheap Chinese Tractor
Model
AN804
Drive type
4x4, 4x2
Size
3900×2000×2550mm

Wheel base

2055mm

Wheel pitch/front and rear

1150,1250,1350,1450/1200-1500

Commonly used wheel track

1250/1300
Weight
2750kg
Shift(

Go/go back/crawl)

12/12/0
Shit(

Main speed/pair speed/others)

4/3/1+1

Engine and clutch connection mode

normal spindle

Start-up mode

electrical starting

PTO power

53.4kw

Maximum drawbar pull

16.2kn
Engine type

Straight line, four stroke, vertical, water cooling

Admission mehtod

pressurize

Cylinders

4

Rated power

58.85kw

Tyre model (front/rear)

8.3-24/14.9-30

Tire pressure (front/rear)

160-180/160-180

Hydraulic suspension system type

Split

Type of suspension

Rear three point suspension

Accommodation mode

Height adjustment, float control

PTO speed

540/1000(r/min)
ANON Chinese Production Multi-Purpose Cheap Chinese Tractor