Technical Index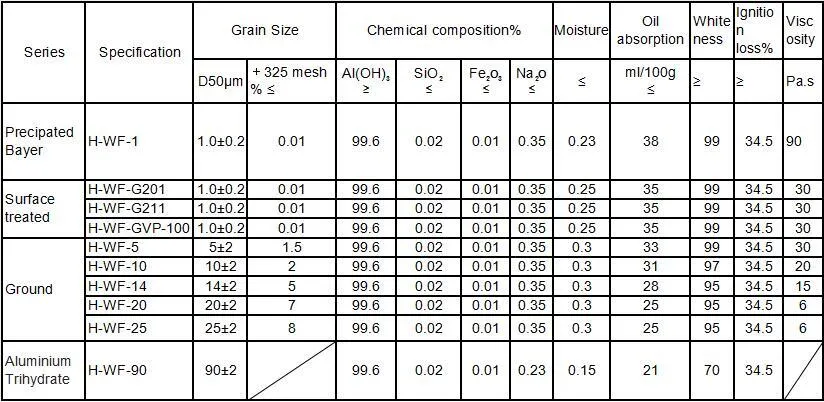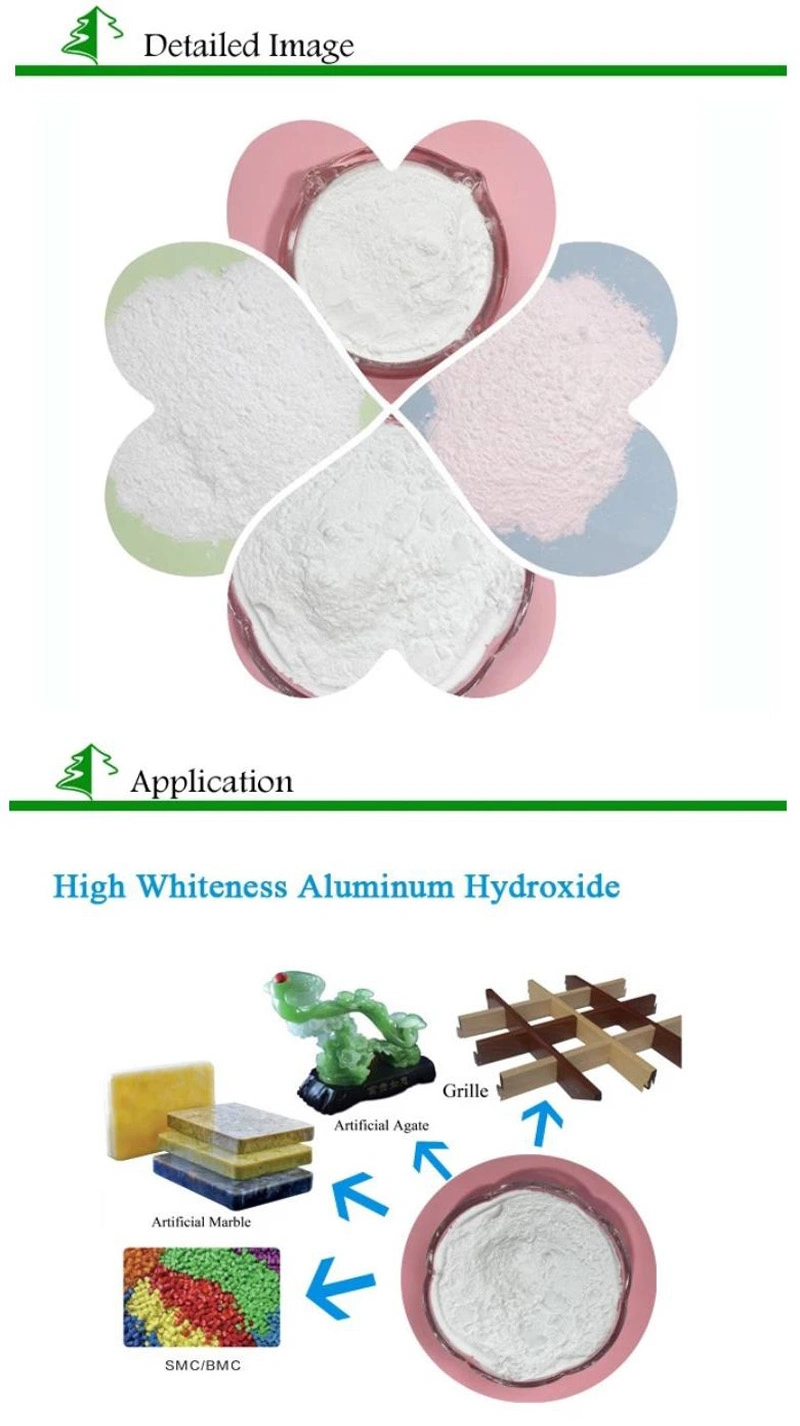 Product Introduction
Aluminum Hydroxide Filler is mainly mixed with epoxy resin, phenolic resin, unsaturated polyester resin, acrylic resin, polyurethane, polyvinyl chloride, and added rubber to get mechanical property.

Cable Grade Aluminum Hydroxide with fine particle size distribution can improve flame retardancy and certain filling, it rise the pressure of the steam to help flane retardant. And super-fine inorganic grain could improve the strength and toughness of the polymers .

Application:LSZH cable compound ,silicone rubber , insulator , thermoplastic, thermoset plastic, artificial rubber,coating and building industry, etc
Application
1.A raw material in the production of Aluminium chemicals
2.A raw material in the manufacture of glass and glazes
3.A flame retardant additive in epoxy resin system

4.A flame retardant and smoke suppressant filler in plastics (for example: BMC/DMC/SMC and carpet backing)
5.A flame retardant and smoke suppressant filler in cable compound,rubber products
6.A polishing and cleansing agent
7.A filler of cast polymer products such as onyx and solid surfaces

FAQ:
Q:Payment Term
A:T/T, L/C, D/P, D/A, Western Union and others.

Q:Which kind of shipping?
A:By sea or by air or by rail.

Q:Delivery Time
A:Usually we can make shipment within 15 days after sign the contract, some products maybe need longer time

Q:Can you supply free samples?
A:We can offer samples according to customer requirement. For Chemical materials usually we can supply 1kgs free sample.